The Shepherd has compassion on the sheep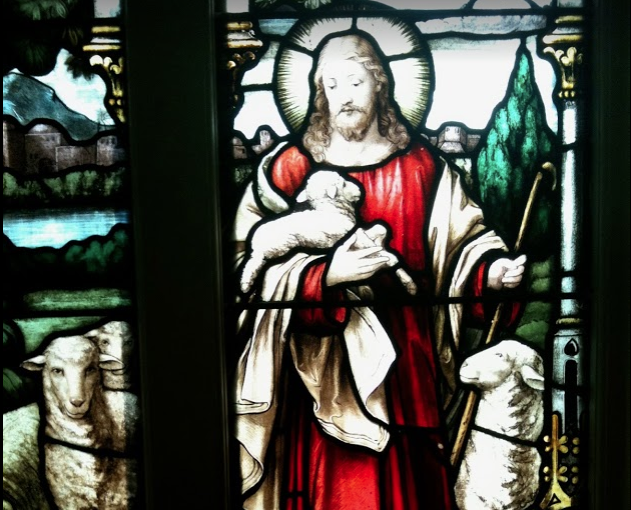 Read the sermon
The
Lord

Attends

Répondez s'il vous plaît Many years ago I got an invitation to a wedding. And on the card it said RSVP. Please RSVP by this date. And I wondered what that meant. It means, "respond if you please." Let's think that through for a moment. There are events that we want someone to attend so much that we have to dig up old French words to invite them. But attendance is sometimes important and vital. This morning we learn that attendance is important for our Lord—but not just for weddings. He attends every aspect of our lives. In Jeremiah 23, we read these words: "1 "Woe to the shepherds who destroy and scatter the sheep of my pasture!" This is the Lord's declaration. 2 "Therefore, this is what the Lord, the God of Israel, says about the shepherds who tend my people: You have scattered my flock, banished them, and have not attended to them. I am about to attend to you because of your evil acts"—this is the Lord's declaration." (Jer. 23:1–2 CSB17)

The Lord attends. And in these opening words we hear the context in which the Lord attends. He attends the scatterers. First of all, the Lord directs his attention and words at the shepherds who are called on to watch over the Lord's flock. One of the strange facts about being a pastor is that you know more about God's word than your people do. And that's a beautiful fact when the pastor is working hard to share with you what God's word says. But it's a scary fact when he uses what he knows about God's word against you, in an unbiblical way. When that happens, instead of gathering the flock, he statters it.

Notice how the Lord responds to this. He promises to attend those who scatter. Sometimes what they do catches up with them right away. Sometimes what they do catches up with them later. But the Lord attends. The Lord knows. And the Lord will deal with the shepherds who scatter.

But along with this we should also speak about the parallel tragedy. It is tragic to have a pastor who scatters. But it's just as tragic to have sheep who love to be scattered. Some days ago, in the New Ulm Journal about the UCC church there. It will be closing down at the end of the year. And here's the reason why: "church members who could serve, have other commitments requiring them to work on Sundays or evenings. Others had children or grandchildren who were involved in activities that take place in the evening and on the weekends."1 In the end, who was to blame for the closing of their congregation? It might have been the pastor, who at some point, gave them permission to scatter. But here we see that the people themselves gave themselves permission to be scattered. Other activities were more important—especially those on Sunday morning. These words serve as a warning for us. I realize that, in a way these words do not apply to you for one simple reason: You're already here on Sunday morning. You are already here to hear God's word and grow in it. But my dear friends, the times and seasons in your lives can change. And that voice inside of you which says now, "I want to be there in church" can, seasons down the road, say, "I'd rather stay home.'"

And my dear friends in Christ, those who stubbornly scatter themselves will see the Lord attend them to. There is the warning that, first of all, the Lord knows what is in our hearts. And second, he will not put up with our willingness to be scattered. And for this voice that is there inside of us that wants to stay away, we repent. That's where we start. My dear friends, I can too easily forget what it's like to be on the other side, there sitting in the pews. It is useful for your pastor to get away on vacation, if only for this reason: He gets to sit through a sermon. Whenever I sit in the pews and hear a sermon, I listen for a while and then my thoughts stray and wander. Then I begin to wonder how much longer the sermon is. And then it hits me like a hammar: The very sins I accuse my people of doing, I do. And so we all repent. And as we repent, what does our Lord invite us to do and see? "3 "I will gather the remnant of my flock from all the lands where I have banished them, and I will return them to their grazing land. They will become fruitful and numerous. 4 I will raise up shepherds over them who will tend them. They will no longer be afraid or discouraged, nor will any be missing." This is the Lord's declaration." (Jer. 23:3–4 CSB17)

The Lord attends. He attends the scatterers. But here in these words, notice whom the Lord attends. He attends the scattered. And how does he do this? He raises shepherds. Notice the picture here. It's the picture of faithful shepherds who watch over, care for, and track down their sheep. All across our nation right now, and indeed, across the world, faithful Christian shepherds are saying the words, "gather." We've had so much time apart, distanced. Now it's time to get together once again around God's word. Now it's time for the pastors to visit their sheep. So if you get a phone call from me in the months to come, saying, "hey, I'd like a chance to visit you,'" don't panic. I just want an opportunity to get to know you as your Shepherd. And if I call you and want to visit your family member, please help me out. Ask that family member to contact me. For sometimes I want to visit a member, but I have no contact information. So, the Lord attends the scattered by raising up shepherds. But there's one, final way he attends the scattered: "5 "Look, the days are coming"—this is the Lord's declaration— "when I will raise up a Righteous Branch for David. He will reign wisely as king and administer justice and righteousness in the land. 6 In his days Judah will be saved, and Israel will dwell securely. This is the name he will be called: The Lord Is Our Righteousness." (Jer. 23:5–6 CSB17)

The Lord attends the scattered not just by raising up shepherds. He also redeems them with his own righteousness. These past two weeks I had the privilige of ushering into heaven a brother and a sister. Marilyn Ahlbrecht and Vernus Buboltz are now with their Savior in heaven. And in both of their funeral sermons I had the immense and amazing privilege of speaking how this happened. Neither Marilyn nor Vernus had any righteousness of their own. And each of them needed that righteousness to get into heaven. So our good and gracious shepherd redeemed them with his own righteousness. Jesus' holy body was crushed on the cross. His holy blood was spilt. There on that cross he paid for their sins. And there in those precious waters of baptism the Lord brought that salvation to them. And what is true about Marilyn and Vernus is true about you and me. All of us, each of us in our own ways has been willing to be scattered. But Jesus comes to us. And first of all, he corrects us. Then he covers us with his own righteousness. The Lord attends. He attends the scatterers. They will not escape his notice. He attends the scattered, always raising faithful shepherds for us and redeeming us with his righteousness. Amen.
---
1
UCC CHURCH