Lent 4 – God so loved the world that he gave his son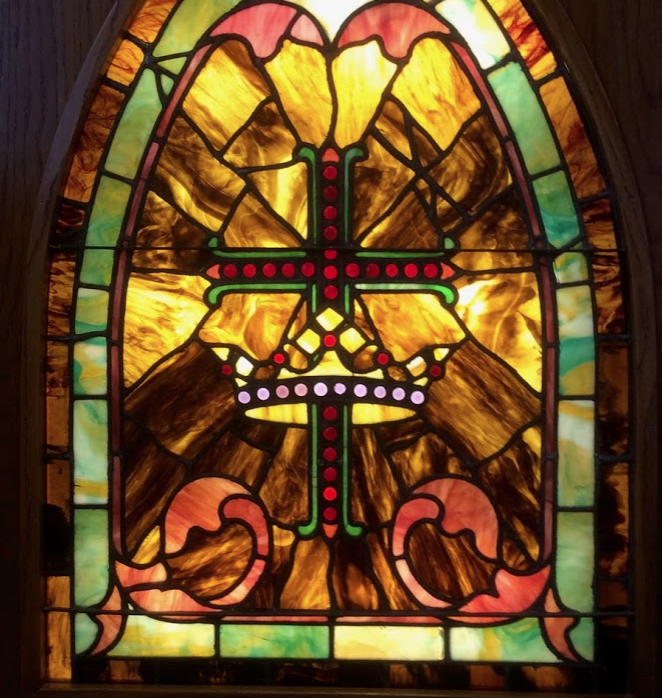 Chew On This
Language is not easy. When I was a child, I had a really old uncle. And I remember him trying to talk to me and bond with me. He told me a statement. He said, "Once a lady, twice a baby." I was only a kid. And I only saw this uncle once every few years. So I had no idea what he was saying. I thought about it and concluded that he was talking about what we would call, demographics. A girl grows into a woman. She gets married and has a few children. But he was not. He was saying that you start out like a infant in your life because you are one. You grow into a woman. Then, finally, once again, at the end of your life you move into dementia or alzheimers and you become like an infant again. And the only reason I know what he meant is because he explained it. This is the problem with language, isn't it? What is the person saying? And what does the person mean by he or she is saying? This morning Jesus deliberately gives us a language problem to unravel and solve. At the end of John 6, we read these words: "47 Very truly I tell you, the one who believes has eternal life. 48 I am the bread of life. 49 Your ancestors ate the manna in the wilderness, yet they died. 50 But here is the bread that comes down from heaven, which anyone may eat and not die. 51 I am the living bread that came down from heaven. Whoever eats this bread will live forever. This bread is my flesh, which I will give for the life of the world."" (John 6:47–51 NIV11-GKE)
The context here in these words is the feeding of the 5000. In a miraculous way, Jesus fed 5000 people. The people were excited about this thought. But Jesus wanted them to have better and to have more. So he tells them that he is the bread of life. He tells them that he will give this bread on behalf of and for the sake of the world. He lets them know that there is a bread out there that is so much better than having bread for one day and dying. There is a bread out there that will give you eternal life. And he connects the dots and lets them know that he is this bread. From here, the crowds of people respond to Jesus' statement: "52 Then the Jews began to argue sharply among themselves, "How can this man give us his flesh to eat?" 53 Jesus said to them, "Very truly I tell you, unless you eat the flesh of the Son of Man and drink his blood, you have no life in you." (John 6:52–53 NIV11-GKE)
Jesus starts out with figurative language. He says that he is bread—bread which gives life. He strengthens the figure of speech. He tells them that he is giving them his flesh to eat. They then respond that there's no way he can give us his flesh to eat. And Jesus then responds that if they do not eat his flesh, they will not have eternal life. They need to chew on his flesh.
So, my dear friends, what is Jesus talking about here? First, of all, let's speak about what Jesus is not speaking about. Jesus here is not speaking about the Lord's supper. We can conclude this for three reasons: First, Jesus hasn't instituted the Lord's Supper. How can he encourage them to receive the Lord's Supper when they have no idea what that is and will not for months down the road? Second, Jesus uses a different word here. In all of the Lord's Supper accounts, we read the word, "body." Here we read the word, "flesh."1 Third, Jesus says here that unless you chew on Jesus' flesh you will not have eternal life. Can we really say that all those who die before the age of confirmation will end up in hell?
Remember when I said at the beginning that language is not easy. It might be tempting to conclude that Jesus is speaking here about the Lord's Supper. But for the most part, we have to conclude that this is not the case. What then is Jesus speaking about? Jesus want us to chew on him. He wants us to meditate, cogitate on who he is and what he has done for us. And he wants us to do this with wide-eyed wonder.
And, if we look at our souls for even a little while, we have to admit that what got in the way of the crowds in Jesus' day is the same that gets in the way of us today. The smaller gifts crowd out and finally can crush the greater gifts. Which is better, receiving nutrition from food for one day, or nutrition that will give you life forever? The food for one day is a gift. But the gift of Jesus and all he has done for us is by so much more so, a greater gift. And we have to admit that it's so easy to be engaged and engrossed in gifts that are here today and gone tomorrow than in gifts that last forever. This is what it looks like to have a sinful nature. Sometimes we hold onto thoughts and desires that are just wrong. But other times, our sinful natures get us to focus on God's good but temporary gifts here, so that we will not chew on the gifts that will last forever. When we realize that this is a serious concern and failing in us, then what Jesus says next will be good food to chew on. We read: "54 Whoever eats my flesh and drinks my blood has eternal life, and I will raise them up at the last day. 55 For my flesh is real food and my blood is real drink." (John 6:54–55 NIV11-GKE)
Jesus will raise us. Think of this fact. You grow up. And then, day by day, your bodies and your brains begin to fail. How amazing it is to chew on the fact that God will raise our lowly bodies to be like his glorious body. How wonderful it is to chew on and ponder what our new bodies will look like. But there's more: "56 Whoever eats my flesh and drinks my blood remains in me, and I in them. 57 Just as the living Father sent me and I live because of the Father, so the one who feeds on me will live because of me. 58 This is the bread that came down from heaven. Your ancestors ate manna and died, but whoever feeds on this bread will live forever."" (John 6:56–58 NIV11-GKE)
Jesus will raise us. But because Jesus is the bread of life, what also is true? Jesus will remain with us. You have that taco or that slice of pizza and it is gone. But Jesus, the bread of life, stays with each of us. He is there, day by day, to forgive our sins—these many times we lose sight of the better gifts. He is there to re-awaken in us the joy of chewing on who Jesus is.
So, my dear friends, chew on this fact: Jesus is the bread of life. But there is one last question to ask: how? How do we chew on Jesus? My mom was sneaky. She would clean off all the spaces in the kitchen. Then she would put one bowl on the table. And that bowl was filled with fruit. What was in the refrigerator was off limits. But what was on the table was free to us at any time. And so, we'd come home from school. And there's nothing on the table, and nothing on the countertop. But there is a bowl of fruit. And, since we're lazy, we go and take that apple or orange and bite into it. And then, remember how good an apple tastes.
My dear friends, my invitation to you, is to do the same. I invite you to clear the table and present the pretty fruit—so that you can chew on it. What do I mean? After you are done being busy at work or at school, don't invent new areas to be busy with at home—at least not right away. Instead, carve out time and space to be bored instead of busy. And in that boredom, fill that space and time with God's word. Then chew on it. Chew on what it means that Jesus will raise you on the last day. Chew on what it means that Jesus remains with you. Chew on it. And then when you do so, there will be time for your hobbies and habits. But they will not compare to the greater gifts of what it means to us that Jesus is our bread of life. Chew on this fact: Jesus is the bread of life. He will raise us on the last day. He remains with us every day. Amen.
---
1
ⲥⲱⲙⲁ
vs.
ⲥⲁⲣⲝ