God exposes false priorities through His word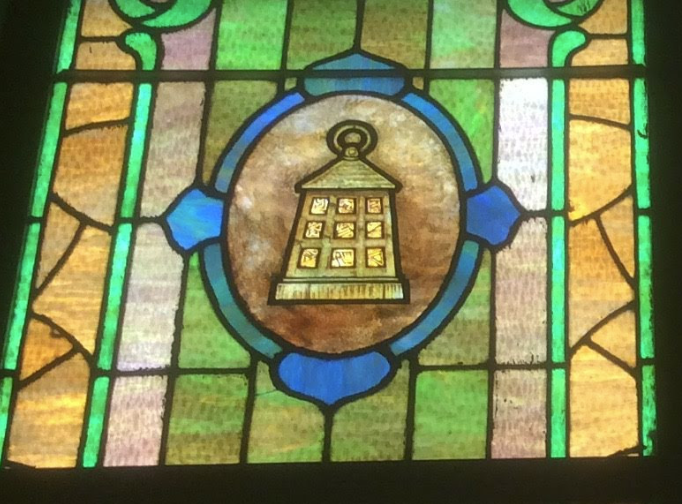 Real Rest Remains
What is the perfect day off? How people approach rest and vacation tells us so much about who they are. When you get your day of rest, what is that ideal picture of it? Is it sleeping in and even then, after you wake up, doing nothing? Or is it getting up early and getting busy doing the projects that you want to do? This morning God lets us know that real rest remains for us. And this morning we get to see what kind of rest that is and how it becomes ours. In Hebrew 4, we read: "9 Therefore, a Sabbath rest remains for God's people. 10 For the person who has entered his rest has rested from his own works, just as God did from his" (Heb. 4:9–10 CSB17)
In these words the writer to the Hebrews is taking them back to the desert in the book of Exodus. In the book of Exodus we meet a people who had to leave the land of Egypt where they were slaves. And that would have been wonderful if they left and then immediately got to a good land. But the problem was the desert. For so many weeks they had to travel through that dry and dusty land. And the more they traveled through that land, the more they longed and yearned for that land flowing with milk and honey. They wanted rest—real rest. But for those on the journey there was a real roadblock and obstacle to reaching that rest: "Let us, then, make every effort to enter that rest, so that no one will fall into the same pattern of disobedience." (Heb. 4:11 CSB17)
There was an entire generation that never reached the promised land. They all died, one by one in the desert. And what was the reason why this happened? Their disobedience and eventual unbelief was the cause. And throughout the bible that is used as a warning for us. We do not have ahead of us the promised land of Israel. Instead, we have the promised land of heaven ahead of us. But we too face the roadblock of disobedience and unbelief getting in the way. And there are many ways this can happen to us. But in the words that follow, we see one of the ways that happens: "12 For the word of God is living and effective and sharper than any double-edged sword, penetrating as far as the separation of soul and spirit, joints and marrow. It is able to judge the thoughts and intentions of the heart. 13 No creature is hidden from him, but all things are naked and exposed to the eyes of him to whom we must give an account." (Heb. 4:12–13 CSB17)
Unbelief can slowly slip and seep into our souls when we begin to conclude that nobody knows. Nobody knows what I do in private. Nobody knows what I think, dream, and ponder in private. And if nobody knows, then it must be ok. But notice what these words share with us. First, God knows. You might be able to hide your yearnings and unhealthy desires from maybe even everyone else on the face of the planet—but not from God. Second, God's word exposes your sin. You see, God's word is not just true. It is also effective—it gets the Holy Spirit's work done.
I remember years ago, there was a woman who had grown up in church, but had drifted away when she grew up. So I followed up and visited her. And when I brought up the topic of her membership in a church she said that her faith in Jesus was a very private matter. And she was offended that I would try to speak about a topic that was so private and personal to her. I let her know that it was true that her faith was private. There is nothing more personal and private than ones faith in Jesus. But that's not the whole truth. I reminded her of what Jesus said: "32 "Whoever acknowledges me before others, I will also acknowledge before my Father in heaven. 33 But whoever disowns me before others, I will disown before my Father in heaven." (Matt. 10:32–33 NIV11-GKE)
After I shared what Jesus said with her, she sat there for a moment, shocked and stunned. Finally, she said , "You really know your bible." But, my dear friends what was happening in her heart? She had given herself a right that God's word does not give. Her faith was private and only private. And that private faith then led her to hold onto private and secret sins. But God knows and God's word exposes the sin.
Again, these words are handed down to us as a warning. Those people in the desert didn't just one day say, "I don't want to end up in the promised land.'" It was their secret sins that became a roadblock to them. And we today have the invitation to see that same obstacle in our hearts and repent of it. And in that context, what God tells us next in his word gives us real rest: "14 Therefore, since we have a great high priest who has passed through the heavens—Jesus the Son of God—let us hold fast to our confession. 15 For we do not have a high priest who is unable to sympathize with our weaknesses, but one who has been tempted in every way as we are, yet without sin. 16 Therefore, let us approach the throne of grace with boldness, so that we may receive mercy and find grace to help us in time of need." (Heb. 4:14–16 CSB17)
Real rest remains for us. But notice how this rest is found and becomes ours. First, real rest remains for us together. At least ten times the word, "we" or "our" or "us" is used. There is a use for our online sermons. We have it there for our shut-ins. We have it there for those who would like a taste of our congregation from the outside. But it does not replace the "We/us/together" of confessing our faith together. During the time of COVID I had the privilege of hearing a number of sermons from other churches online. And, after a while, I began to see how they were very limited in use. For these sermons did not deal with my context and culture. The preachers were preaching to their own flock who had their own challenges and weaknesses. But they weren't preaching to me. And it became so very easy to conclude that those people out there were worse or less than me because their pastor was exposing sins that I didn't commit. It became clear that online worship had severe limits. Together we confess our faith. Together, here in Gibbon, we have our own wrestles and struggles. And together we have the immense privilege of sharing our burdens together. And these are burdens that those out there cannot help with because they are not together here with us. And through that we get rest—real rest from each other as we walk through this weary path in this world.
Real rest remains for us together. But real rest remains for us in Jesus. This verse is one worth writing down and putting on your refrigerator. Jesus is a human just as you and I are. As we say in our creed week after week, "He became fully human."1 And the beautiful emphasis there is not as much that he was created as a male. It's the emphasis that he was a human. He is not far away and distant to your dilemmas and disasters in your life. He is near and he knows by experience. How often in our lives has that thought and desire been in our hearts that it's ok to have a private faith, far away from others. And the reason what we yearned for a private faith was that we were, at the end of the day, holding onto private sins that no one else knew about. But here, where we stand together, confessing our sins that lie is exposed. Here, where we kneel shoulder to shoulder at the Lord's Supper that sin is forgiven. And Jesus can say that that sin is forgiven because he was tempted in every way as we are, but yet, remained without sin. And so, when God looks at us, instead of seeing our private sins, he sees Jesus public sacrifice.
Real rest remains. It remains together. It remains in Jesus. and finally, it remains in God's word. How amazing it is to think that God's word is not just true. It is also effective. If it's true that God's word has this ability to expose our secret sins and crush our consciences, how much more amazing and meaningful is it to know that if Jesus has won our forgiveness, God's word has this amazing ability to bring that forgiveness to us. It has this ability to give us rest—real and true rest for our crushed consciences. It has the ability to not just announce that we are forgiven, but also to convince us that we are forgiven.
So my dear friends, we are not at the promised land yet. That rest is not ours yet. And there is the warning to not fall into their pattern of disobedience and unbelief. So, yes, we repent of concluding that our faith is only private and the times we yearned for private sins because we thought no one knew. And we find real rest: Together, in Christ, and through is word. Amen.
---
1
ἐνανθρωπήσαντα