Epiphany 1 – Consider Christ's Baptism and Your Own Baptism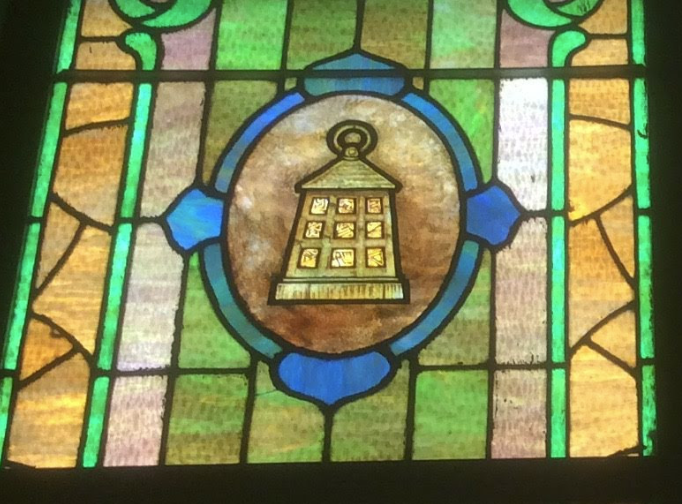 Read the sermon
See God's Kindness
How do you recognize kindness? How do you know if someone cares for you and will be kind to you? You see it in their works—what they do. One of the most beautiful ways we see if other people care for us is if they are willing to do for us what we cannot do for ourselves. It's the trustee who hops on over to fix something in the parsonage because the pastor isn't handy. It's the daughter who bakes a cake for her father for his birthday—because if he did it, he'd probably mess it up. You see if someone cares for you in their work. Today we see that the same is true about God. God has and holds this kindness in his heart for you. And he shows it in his work. In Titus 3, we read: "4 But when the kindness and love of God our Savior appeared, 5 he saved us, not because of righteous things we had done" (Titus 3:4–5 NIV11-GKE)
God's kindness appeared. And he showed that kindness. But notice where Paul starts. Paul communicates first by correcting. He did not save us by works that we could do. So, today, especially when it comes to the topic of baptism, there is where we need to start. We need to start with some correcting. For there are some churches who turn baptism into a work that we do. Some churches say that baptism saves you, but only in a limited way. They say that baptism forgives the guilt of original sin, but no more than that. The moment you are baptized, you are on your own. Other churches say that you need to decide or respond to Jesus' invitation. You need to accept Jesus into your heart. You do this work. And then after that you need to do another work. You need to get baptized to show that you are sincere and serious in your decision to be a Christian. All of these approaches are wrong because of what Paul says here. We are not saved by works that we do. No, my friends in Christ, look at what Paul says about how God shows his kindness to us: "5 but because of his mercy. He saved us through the washing of rebirth and renewal by the Holy Spirit, 6 whom he poured out on us generously through Jesus Christ our Savior," (Titus 3:5–6 NIV11-GKE)
God saved us through washing. Baptism is not our work—either done with our hands or our hearts. Baptism is God's work. And Paul so clearly tells us what this work does for us. First, it saves us. Our sins separate us from God and heaven. But baptism is the connection between the work that Jesus did there on the cross and us here are persons. Jesus uses water connected to his word to save us. And second, it renews us. We who are weak and worn down by our own weakness find renewal to get up, and repent and live for our Savior once again. And the energy to do this is found and given to us in our baptisms. And all of that is God's work, not ours.
This has so much meaning for us. For there is this temptation to look inside of us for earning. When we see what a wreck our sin makes of our lives and in the lives of others, we yearn to make things right. We yearn to balance out the scales. But the only thing we can offer up to God is works that are stained and corrupted by sin. Our earning will not work. That's why baptism is so precious to us. It delivers to us what Christ earned for us: forgiveness.
But it does more. It doesn't just deliver Christ's earning. It also delivers to us energy. The word Pauls uses here is renewal.1 In these waters of baptism there is this renewing in us every day of energy, zeal, determination, and focus to follow Jesus. That, my dear friends, is how we can see God's kindness to us. It's there in the work our Triune God does for us and in us in baptism. But there's more: "so that, having been justified by his grace, we might become heirs having the hope of eternal life." (Titus 3:7 NIV11-GKE)
We see God's kindness in his work he does in us. But we also see it in the worth he gives to us. Again, how do we know if someone cares for us? We see it in how they treat us. By how they treat us we learn that we are worth so much to them. But it's different with our relationship to God above. For it it true that we are worth so much in God's sight. But that worth is not found in us. For we have nothing good to offer God. Instead, after God has saved us and washed away our sins in baptism, he gives us worth and meaning and hope. And that worth is found here in that word, heir.2 We used to be be heirs of death and hell. But now, in these waters of baptism, we are heirs of eternal life.
And that makes us ask the real question: Where do you find your worth? The world around us has fallen into a huge, unavoidable trap. Sadly, when the world around us asks that question, the answer they arrive at is that my worth is found in those I choose to love. What happens then when those we choose to love change so that they don't love us? Then their worth is gone. But, my friends, we do the same, don't we? We have this huge temptation to find our worth in our work. We can say to ourselves: I'm worth so much because I can work. Or we find worth in our families. I'm a Bauer. That's worth something—at least until the family line ends or the family fails us. We find our worth in our knowledge—at least until we begin to forget.
Do not find your worth here, inside of you. For if your worth is based on you it can be taken from you. Find your worth there in these waters of baptism. There the name of the Triune God is placed on you. There you become an heir of eternal life. There you will find a worth that cannot be taken from you.
So, my friends in Christ, let us end where we began: How do we see and know God's kindness. We see it in the work he does for us and in us. In baptism Christ's earning is given to us. In baptism energy is given to us. How can we not praise and thank our Triune God for this? And we see God's kindness in the worth he gives to us. There will be those times in your life where, either with what is taken from you in this life, or with the mess you make of this life, you will concluded that you are worthless. And that's true if you are trying to find your worth in yourself. But if we find our worth there in those waters connected to God's word, then we see our true worth. God gives to us the worth of being an heir of God. And that is a dignity and honor that cannot be taken from us. Amen.
---
1 "ⲁⲛⲁⲕⲁⲓⲛⲱⲥⲉⲱⲥ" (Titus 3:5 GNT-ALEX)
2 "ⲕⲗⲏⲣⲟⲛⲟⲙⲟⲓ" (Titus 3:7 GNT-ALEX)