Christ Conquers Satan: Who's Side are You on?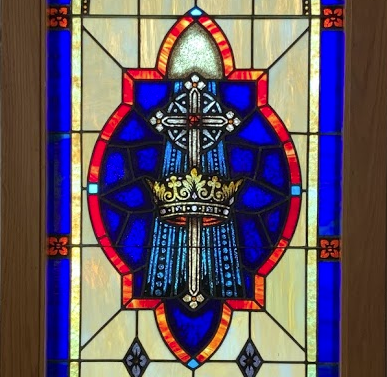 Read the sermon
Know Your Enemy
Now what? Way back in WWII our forces went out to fight against the Nazis. Our tanks went against their tanks. And we very quickly found out that their tanks were better than ours. They had better guns and better armor. And our men then asked the question, "now what?" What were they going to do when they were out-gunned and out-armored. The answer was they they studied. They did research every day on their enemies. And they found out that we had more tanks than they had. But we found out even more. We found out that every one of their tanks was unique. They did not have replaceable parts. So, if one of their tanks broke down, they could not fix it. So, our tanks would often go around their tanks and try and hit their rear armor. And sometimes they would just make their tanks run so far that they ran out of gas and broke down. And then they were useless. And it all goes back to the old proverb: know your enemy. This morning Jesus confronts a massive, major enemy. And through him we learn how to know our enemies in the spiritual kingdom: "20 Then Jesus entered a house, and again a crowd gathered, so that he and his disciples were not even able to eat. 21 When his family heard about this, they went to take charge of him, for they said, "He is out of his mind." 22 And the teachers of the law who came down from Jerusalem said, "He is possessed by Beelzebul! By the prince of demons he is driving out demons."" (Mark 3:20–22 NIV11-GKE)
These words are really challenging to read. In these words we see Jesus teaching people who he was and what he was here for. But his own family did not like this. In fact, they hated what Jesus was doing so much they went around telling each other that Jesus was insane.1 In fact, they were so zealous in their goal of putting Jesus away, they called in a special commission from Jerusalem. They were experts in God's word. And when these experts got there, instead of carefully investigating the situation, before any research or listening was done, they accused Jesus of being Beelzebul. This word is a little difficult to pin down. It can mean the name of a pagan god. It can also mean, "the Lord of filth." In either case, look at what they were doing. They were calling Jesus the prince of demons. And they tool they used was threats. They threatened to throw Jesus in prison and have him committed. And their proof was that he was throwing out demons in by the power of a demon.
My dear friends, see first of all your first enemy. Your first enemy is Satan. And Satan threatens. He loves to lie. He loves to make threats. But notice then how Jesus deals with Satan: "23 So Jesus called them over to him and began to speak to them in parables: "How can Satan drive out Satan? 24 If a kingdom is divided against itself, that kingdom cannot stand. 25 If a house is divided against itself, that house cannot stand. 26 And if Satan opposes himself and is divided, he cannot stand; his end has come. 27 In fact, no one can enter a strong man's house without first tying him up. Then he can plunder the strong man's house." (Mark 3:23–27 NIV11-GKE)
Jesus boldly and clearly answers the lies with the truth. If you're a general and you make half of your troops attack the other half, most of them are going to be dead by the end of the day. And you're not going to win the war. Satan cannot drive out Satan. Look at such clear and bold truth that Jesus shares.
My dear friends in Christ, we need a Savior just like this. We need a Savior who boldly and clearly knows and takes his stand on the truth. And the reason why is that there are times in our lives when Satan threatens us. And we have the real temptation to give in. The world is hostile to Christ. It was hostile to Jesus then. It is hostile to Jesus now. It should not shock or surprise us that the world gets angry that we treat all of God's word as being true. But when the world gets angry at what we hold to because it is Jesus' word, we have the real temptation to become embarrassed and scared of the world. And sometimes we give into this temptation.
That's why it's so important to have a Savior like we have. Satan threatens him. But he holds onto the truth. And he does this in our place so that when our Father in heaven looks at our weakness and frailty, instead, he sees Jesus faithfullness in our place. Instead he sees his Son dying for our sins on the cross. And he does even more than this. He teaches us that our enemy is Satan. And he teaches us to stand up to Satan with the truth. But, my dear friends, there is another enemy: "28 Truly I tell you, people can be forgiven all their sins and every slander they utter, 29 but whoever blasphemes against the Holy Spirit will never be forgiven; they are guilty of an eternal sin." 30 He said this because they were saying, "He has an impure spirit."" (Mark 3:28–30 NIV11-GKE)
This my dear friends in Christ, is one of the more difficult passages in the bible to understand and then apply. How is it that Jesus can say that we can be forgiven if we sin against him, but not forgiven if we sin against the Holy Spirit? In order to understand this we need to understand what the sin against the Holy Spirit is. Behind me there is a big cross. It's there to remind us that long ago there was a cross that Jesus died on to pay for the sins of the entire world. It's the Holy Spirit's role then to take that forgiveness and share it with us through God's word. And we can cut ourselves off from that forgiveness if we continually, persistently avoid God's word and say "no" to it.
Notice the sincere love that Jesus has for these Jewish officials and family members. They were accusing him of being the prince of Demons, and instead of yelling at them or sending them straight to hell, what does he do? He patiently teaches them the gravity and consequences of their actions. God's word is what conveys faith and forgiveness to us. And if we say "no" to his truth, we begin to cut ourselves off from forgiveness.
And this happens when we know what God's word says and our sinful self gets us to soften. Our sinful self hates to be told what to do and that we are wrong. So we conclude, "the bible isn't really clear about that issue'" when actually we know that it is. Or we know what the bible says and we deliberately, continually act against it. That attitude will slowly soften our hold on the truth and slowly kill our faith.
That's why when we hear words like this, our response as Christians is to humbly listen to God's word and repent. Instead of making excuses for our sins, we confess them and receive forgiveness. And as we do, look at what Jesus says about us: "31 Then Jesus' mother and brothers arrived. Standing outside, they sent someone in to call him. 32 A crowd was sitting around him, and they told him, "Your mother and brothers are outside looking for you." 33 "Who are my mother and my brothers?" he asked. 34 Then he looked at those seated in a circle around him and said, "Here are my mother and my brothers! 35 Whoever does God's will is my brother and sister and mother."" (Mark 3:31–35 NIV11-GKE)
What an amazing truth for Jesus to say. None of the people there in that room were related to Jesus. And yet, Jesus tells them that they are his family. Yet, what does he do? He gives them his Holy Spirit so that they see their sins, repent and cling to him. He forgives them. And even more than that, he also gives them the ability to follow him and obey him.
And he does the same for us. We make excuses for our sin. We see those excuses and repent of them. And our Savior warmly welcomes us back and forgives. We see the times Satan threatens us and we are terrified at his intimidation. And our Savior says, "You are my family."
So my dear friends in Christ, know your enemy. Know Satan who threatens. And know your own sinful self that softens your resolve. Know them. For you will be fighting against them all of your lives. But also know your Savior. For he forgives you. And he gives you his Holy Spirit so that you will believe that forgiveness and then follow him. Amen.
---
1
"ⲉⲝⲉⲥⲧⲏ" (Mark 3:21 GNT-ALEX)