Faith demonstrated by total dependence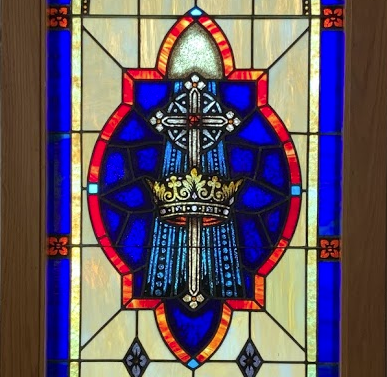 Read the sermon
Do You Want Eternal Life?
They wanted it more. Years ago, happened to be watching the post-game interview. It was a basketball game. And the team had lost. So, the reporters asked the players why they lost the game. One of the players paused and said, "I guess they just wanted it more." And there is some truth to what the man was saying. If you want something, you will pour your heart, soul, and all your effort into it. So let me ask you: what is it that you want above all else? We would answer: "eternal life." And that is the context that we begin with in these words: "18 A ruler asked him, "Good teacher, what must I do to inherit eternal life?" 19 "Why do you call me good?" Jesus asked him. "No one is good except God alone. 20 You know the commandments: Do not commit adultery; do not murder; do not steal; do not bear false witness; honor your father and mother." 21 "I have kept all these from my youth," he said." (Luke 18:18–21 CSB17)
In these words, we meet a man, who more than anything, wanted to have eternal life. And since he wanted eternal life so much, he was willing to get good works done in order to achieve that goal. And the tone of his words is very telling. He had a sort of "let's get it out of the way'" approach to his good works. He was willing. He was willing to do one task after another to gain eternal life.1 But Jesus was willing too. He was willing to correct the rich ruler in a very caring way: "22 When Jesus heard this, he told him, "You still lack one thing: Sell all you have and distribute it to the poor, and you will have treasure in heaven. Then come, follow me." 23 After he heard this, he became extremely sad, because he was very rich." (Luke 18:22–23 CSB17)
Notice the patient process that Jesus was walking the rich ruler through. He wants him to ask himself the question, "what am I ignoring?" First, he invites him to ask the question as to whether it was possible to do good to gain eternal life. Earlier on, Jesus bluntly and boldly says that there is no one who is good except God alone.2 The rich ruler ignored what Jesus said. So Jesus puts a burden on him that he cannot bear. You cannot say that you are good and deprive poor people of food, shelter, and clothing when you have the means to help them. And as a rich ruler, it was his responsibility to look out for those in his kingdom.
Jesus makes him ask whether he was ignoring the possibility of doing good. But second, he also makes him ask whether he is ignoring the people that he is doing good to. One of the problems of doing good to people is that, after a while, you are so busy getting good done, that you begin to forget about the people that you are doing good to. And each of this knows what this is like. In any people-oriented workplace, whether it's your doctor or your mechanic, you can begin to see which is more important: the task or the person. The doctor or the mechanic asks "are there any questions" not as an invitation, but instead, as a sort of threat. Because the more questions you ask, the less work they are able to get done. But when you are on the other side, you see how real the struggle is. If you sat all day, answering all the questions your client or customer had, you wouldn't get any work done. And yet, like this rich ruler, you can not only ignore the possibility of doing good, you can also end up ignoring the people that you do good to. Notice then where these words go from here: "24 Seeing that he became sad, Jesus said, "How hard it is for those who have wealth to enter the kingdom of God! 25 For it is easier for a camel to go through the eye of a needle than for a rich person to enter the kingdom of God." 26 Those who heard this asked, "Then who can be saved?"" (Luke 18:24–26 CSB17)
The rich ruler went away, filled with pain because he asked the wrong question.3 The wrong question was not, "how can I get good works out of the way so that I can gain eternal life?" Peter and the rest of the apostles get to the real question: "Who then can be saved?" Notice then the absolutely beautiful and amazing answer that Jesus gives: "He replied, "What is impossible with man is possible with God."" (Luke 18:27 CSB17)
With Jesus eternal life is possible. And, my dear friends in Christ, it's even more than possible. It's promised. For eternal life is not gained by us. It's given by our good and gracious Savior. None of us is good. We are not able to be good to earn and gain our way into heaven. But Jesus is. And we have to admit that it is ever-so-easy to be so focused on the goal of eternal life, that that people we are called on to be good to are ignored or neglected. Jesus was the one, the only one, who could not just be good, but be good for us. He is the one who perfectly understood his Father's will. He is the one who cared for each human perfectly. He is the one who paid for our sins of ignoring both the possibility of gaining eternal life for and by ourselves and the people we are called to serve. With Jesus is more than possible. It is also promised. But look then where Jesus concludes these words: "28 Then Peter said, "Look, we have left what we had and followed you." 29 So he said to them, "Truly I tell you, there is no one who has left a house, wife or brothers or sisters, parents or children because of the kingdom of God, 30 who will not receive many times more at this time, and eternal life in the age to come."" (Luke 18:28–30 CSB17)
Jesus leaves us in these words with real reasons to praise him. First, the promise of eternal life frees us to see people not as tools, but instead, as people. Eternal life is won for us and waiting for us. So then we have the invitation to look at each person in our world as someone that we can focus in on and attend to.
But there is a second reason to praise Jesus too. What we might lose here, will be given back. Yes, it will be given back in heaven. But, there's also this amazing promise that, at the opportune time, right here, right now, Jesus can give us back what we lost to follow him.4 Years ago I served in a congregation where most of the people in that church lost friends and family members to join that church. They used to be in churches that, long ago, had abandoned the truth of God's word. So they left those churches to join the one I served. And when they left those churches, their own family members left them. Some were shunned and disowned. Others were allowed to attend the family reunions only to be made fun of by the rest of the family members. These words that Jesus speaks meant so much to them. They had the promise of knowing that the people—yes especially the people, that they lost for the sake of following Jesus, would in God's own good time be regained. For the people in my church, what that looked like is that they gained a new family of faith when they joined the church I served. It wasn't their biological family. But their brothers and sisters in Christ were there to help and support each other when their own family members would not.
So my dear friends in Christ, how much to you want eternal life? How thankful we are to know that, when there are times when we ignore the possibility of doing good works to gain eternal life and also the people in this world our Lord has asked us to serve, Jesus did not. With him eternal life is not just possible. It is promised. Let us then do good out of thanks to him. Amen.
---
1 "ⲧⲓⲡⲟⲓⲏⲥⲁⲥ" (Luke 18:18 GNT-ALEX)
2 "ⲟⲩⲇⲉⲓⲥⲁⲅⲁⲑⲟⲥⲉⲓⲙⲏⲉⲓⲥⲑ̅ⲥ̅" (Luke 18:19 GNT-ALEX)
3 "ⲡⲉⲣⲓⲗⲩⲡⲟⲛ" (Luke 18:24 GNT-ALEX)
4 "ⲉⲛⲧⲱⲕⲁⲓⲣⲱⲧⲟⲩⲧⲱ" (Luke 18:30 GNT-ALEX)