Advent 4 – Son of Mary, Son of David, Son of God
Sunday, December 20, 2020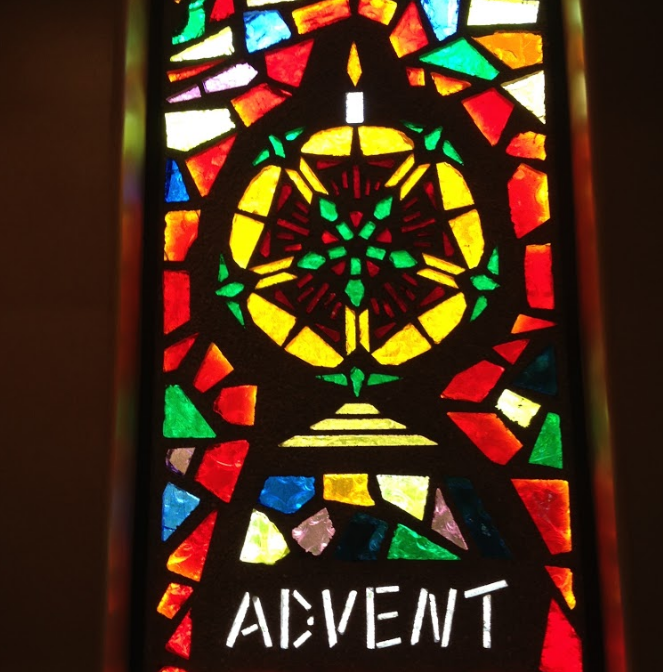 Read the sermon
Let Christmas Be A Surprise
Christmas is full of the familiar. Christmas is going to be different this year. There are those who would have been in church on Christmas this year. There are those who would be visiting each other. But this year they are not. But when you set that aside there are still many details about Christmas that are familiar. There's the familiar tree with the familiar ornaments. There's the familiar hymns and the familiar foods. There's a problem with this though. There can be the danger and the temptation to have the familiar be emptied of meaning—simply because it is so familiar. Today, the last Sunday we have to prepare for Christmas, God's word lets us know that there are and will always be parts of Christmas that will surprise us. At the end of the book of Romans, God's word tells us: "25 Now to him who is able to establish you in accordance with my gospel, the message I proclaim about Jesus Christ, in keeping with the revelation of the mystery hidden for long ages past, 26 but now revealed and made known through the prophetic writings" (Rom. 16:25–26 NIV11-GKE)
Notice what Paul tells us. If we dig deep enough. If we think through these words, there are details and facts about Christmas that will surprise us. The first detail of Christmas that surprises us is the how. Paul lets us know that for many centuries people have been waiting for a solution to the problem of sin—the sin out there and the sin in here in my own heart. And as the generations went by people had the tendency to make up details and fill in the gaps. It became popular to arrive at some conclusions about Jesus that just weren't true. They made sense to the people. And after all, if it makes sense to me, then it must be true. This part of God's word is this rich opportunity to put yourself in God's shoes and ask the question, If it were my choice, how would I solve sin? I had a professor once who put it this way: He said that one of the evidences that the bible is from God and not just made up by people is that no human would ever write it this way. If we wrote the bible the solution to sin would look different to us. When confronted with just how sinful this world is, we might just start over with a clean slate. We would make the Messiah come down with thousands of armies and wipe out the wicked. We would face the temptation to solve the icky, stick problem of sin from a distance and not get our hands dirty.
But the how of Christmas is surprising and fascinating. God got his hands dirty. He didn't rescue from afar. God took on human flesh and blood. He got his hands dirty. And he saved us not by punishing and purging the world of evil, but instead, by paying the price for sin. God wants us to look down at this child a couple of days from now and see a random for sin. And Paul lets us know that God's plan was hidden in ages past. But now, with Jesus, what is hidden is revealed and known.
So the how of Christmas is a surprise. But the who of Christmas is a surprise too. Paul writes: "by the command of the eternal God, so that all the Gentiles might come to the obedience that comes from faith" (Rom. 16:26 NIV11-GKE) This mystery about God taking on human flesh is a shocking surprise that it comes to us at all. The Jewish people were God's chosen people. We were not in that group. We are Gentiles. We were unchosen and unworthy. But through this amazing gracious gift of faith we now know who our God and Savior is. Jesus was born to save the Jewish people. That was well-known. There's no surprise to that at all. The surprise is that we get to be in the church, in the body of believers as equal people with the Jews. That is a surprising revelation. Paul concludes with a final mystery: "to the only wise God be glory forever through Jesus Christ! Amen." (Rom. 16:27 NIV11-GKE)
The how and who of Christmas are surprises. But Paul ends with one final surprise. The now what and so what of Christmas are surprises. We read in our gospel for this morning how the angel announces to Mary that she will be the one who will give birth to the God-man, Jesus. And she simply says, ""May your word to me be fulfilled."" (Luke 1:38 NIV11-GKE) She offers up a prayer of trust. Notice what she does not do. She does not say, "how can I make it up to you?" or "how can I pay you back?" There's nothing she could do to earn the great salvation that she would soon give birth to. So she simply receives this truth, accepts it, and trusts in it. Paul, in these final words in his letter to the Romans concludes much the same way. He offers up a prayer or praise. Again, he doesn't say, "how can I pay you back?" He has spent 16 chapters establishing, proving, and rejoicing in the fact that we are saved by grace—God's underserved love. But what Paul can do is to praise his creator and Savior. And today he urges us to do the same.
So the how and who and now what of Christmas are surprises to us. The problem we have with them is that they are so familiar to us that these amazing facts, promises, and details become dusty in our hearts and minds. But those sins too, along with the rest, we confess. And those too, along with the rest, this amazing mystery adresses and deals with. Jesus was born to pay for our sin and bring us eternal life. May our good and gracious Lord give you every sense of surprise and joy as we begin the Christmas season in just a few short days. For the how, the who, and the now what still surprise us today as we pause and ponder these truths today. Amen.
---