Advent 1 – Blessed is the King who comes in the name of the Lord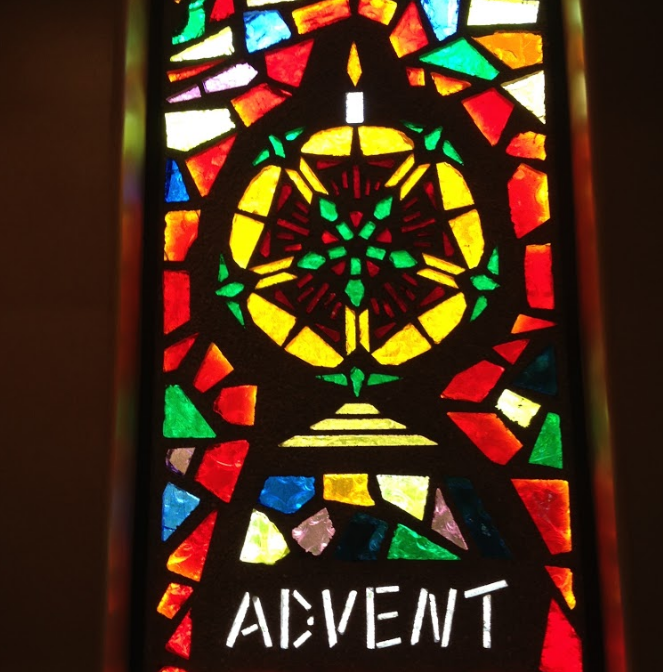 Read the sermon
How Do You Welcome A King?
State visits are not simple. Whenever there is an official visit from the leader of another nation, the pathway and protocol to receive them is not simple and it it is not carried out sloppily. There's a 21 gun salute. There's a playing of the national anthems of both countries. There are official dinners and visits to cemeteries. And all of this structure and ceremony is there to remind us of the importance of the person who is visiting. This morning we find ourselves in the same place. At the end of this month we will welcome the birth of Jesus into this world at Christmas. But who is Jesus? And how do we welcome him? Those are important questions. In an interesting way, for over a 1000 years, ancient Christians answered that question not by starting at Christ's birth. Instead, they started at Palm Sunday. And this morning we have the same privilege. We get to begin to prepare for Christmas by taking a brief detour to Palm Sunday. In Luke 19, we read: "28 After Jesus had said this, he went on ahead, going up to Jerusalem. 29 As he approached Bethphage and Bethany at the hill called the Mount of Olives, he sent two of his disciples, saying to them, 30 "Go to the village ahead of you, and as you enter it, you will find a colt tied there, which no one has ever ridden. Untie it and bring it here. 31 If anyone asks you, 'Why are you untying it?' say, 'The Lord needs it.' " 32 Those who were sent ahead went and found it just as he had told them. 33 As they were untying the colt, its owners asked them, "Why are you untying the colt?" 34 They replied, "The Lord needs it." 35 They brought it to Jesus, threw their cloaks on the colt and put Jesus on it. 36 As he went along, people spread their cloaks on the road." (Luke 19:28–36 NIV11-GKE)
How do you welcome a king? Even more so, how do you welcome the King of kings? Here we see an answer. We welcome Jesus with proper planning. In these words we reminded that Jesus has plans and promises to keep. There were 1000's of prophecies and predictions about Jesus that God had written down in his word. Jesus had to fulfill all of them. And, here in these words we see, on one day, that that looked like. Jesus saw to it that there would be a donkey there waiting for him prepared for him in the perfect, proper way.
As we begin to prepare for Christmas we see the same truth. How many plans, prophecies, and promises had to be known and then fulfilled before Jesus could be born? We know of some of those in God's word. But there were so many more. And Jesus, our King, fulfilled all of them, perfectly.
And, my friends in Christ, that fact is vitally important for us to consider. For we are humans. And we are unable to keep up with the details in our lives. And our lives are filled with failures. It is true that the people around you: friends, family, co-workers, and classmates will fail you. Even if they care about you, even at their best, they can still fail. Years ago, I visited with a mom whose son was born different than the other children. And it caused her a great deal of pain on the inside both to wonder if she had done something to cause her son to be different than the other kids. And it really got to her to consider that there was nothing she could do to change the situation. He was different than the other children. And he would stay that way. Our lives are filled with failures.
People fail us. We fail others. We cannot keep up with the 'to-do' lists in our lives that we can actually accomplish. How much more is it true that we cannot keep up with the lists that we sometimes place on ourselves or others that no one can live up to. And that's where these words speak to us. These disciples could barely keep track of what they were doing. And it was only later on that they began to understand the why of what there were doing. But Jesus knew all the details. And he kept all the details. He properly planned for his entrance into Jerusalem. And he properly planned for his own death at the end of that week. And what that means is that the items on our 'to-do' list that we could and should have gotten to are forgiven. And the 'to-do's we put on our list that are not our responsibility, and yet we put those on our list—those too are forgiven in Christ.
And, my friends, in gratefulness and thanksgiving to Jesus who planned properly and carried out those plans, our King invites us to receive him with proper planning too. We see it here in worship. When we gather together for worship, there is planning, there is structure, there is a pathway through the service. And our Holy Spirit doesn't just approve this. He also works through this. For, as Paul said to the Corinthians: "For God is not a God of disorder but of peace—as in all the congregations of the Lord's people." (1 Cor. 14:33 NIV11-GKE)
We receive our King with proper planning in worship. But we also receive him with proper planning in our hearts. Every year we get to daily and continually see our sin and repent of it. Every day and year we get to see the kind of king Jesus is and plan for his arrival in our hearts through faith. How do you receive a King. You do so with proper planning. But there's more: "37 When he came near the place where the road goes down the Mount of Olives, the whole crowd of disciples began joyfully to praise God in loud voices for all the miracles they had seen: 38 "Blessed is the king who comes in the name of the Lord!" "Peace in heaven and glory in the highest!" 39 Some of the Pharisees in the crowd said to Jesus, "Teacher, rebuke your disciples!" 40 "I tell you," he replied, "if they keep quiet, the stones will cry out."" (Luke 19:37–40 NIV11-GKE)
How do you receive a king? You bow down in proper praise. In these words, Jesus is riding into Jerusalem as her king. And the people call him names reserved for not just a king, but also for God himself. And Jesus doesn't just allow this, he demands this. We see this in his reply to the Pharisees. The Pharisees tell Jesus to rebuke his disciples because, to them at least, he letting people call him names and titles reserved only for kings and God himself. And what does Jesus say in response? If they stay silent, the stones will and must cry out.1
But that's where we have questions. What does Jesus mean by stones crying out? We find this pattern in scripture that there needs to be witnesses for important actions—especially sins. And if there aren't the two or three witnesses to testify against the people who commit those sins, then God does the impossible. He makes the inanimate objects of nature become witnesses against the people who commit that sin. For example, when Cain kills Abel, the Lord tells us that Abel's blood cried out for vengeance.23 Jesus isn't just the king. He's the King of kings. When he comes to his own city there will and must be praise for him. And if there is not, Jesus will raise up stones as witnesses against those who do not humble themselves and praise him.
Again, what does this have to do with preparing for Christmas? These words warn us to be careful in how we receive Jesus this season. We sing, "what a friends we have in Jesus." That is true that Jesus is your friend. But he's not your 'buddy.' He's not the sort of friend that looks the other way when we harbor and hold onto our sins. He is not the sort of king who will allow anyone or anything to be praised or exalted above him in our lives. And it's so tempting for us to forget this fact. After all, look at the Savior we see this time of year. Who could be intimidated by a baby? But this baby is also the King of Kings and God himself.
And my dear friends in Christ, let this fact humble us. Let us humbly and properly praise Jesus. Let us repent of the times we took our friend Jesus and made him into a bottom shelf buddy. Let us repent of the times we forgot that this child is also king and God.
And as we do so we see that the Savior for our sin of forgetting is precisely and perfectly the sort of Savior we need. Because Jesus was true God, when he died on the cross, he could and did pay for the sins of the entire world. And that means your sin and mine is payed for.
And with that forgiveness there is the invitation to receive Jesus as a king. So, yes, that means we receive him with proper planning. But we also receive him with proper praise. How wondrous then it is that Jesus first comes to us, day after day, Sunday after Sunday and forgives our dirty hands and filthy hearts. And with that forgiveness, he gives us the desire and joy to bow down before our king—not just now, but forever in heaven. May our good and gracious Lord continue to bless you as you begin to prepare for Christmas. Amen.
---
1
"ⲟⲓⲗⲓⲑⲟⲓⲕⲉⲕⲣⲁⲝⲟⲛⲧⲁⲓ·" (Luke 19:40 GNT-ALEX)
2
"קוֹל דְּמֵ֣י אָחִ֔יךָ צֹעֲקִ֥ים אֵלַ֖י מִן־הָֽאֲדָמָֽה"
(Gen. 4:10 BHS-T)
3
cf. also: Gen. 4:10: 18:20; Ex. 3:7; 22:23; James 5:4,